ABOUT US
THE INSPIRATION
All Things is a contemporary and innovative chocolate brand inspired by the simple joys of life – a celebration of art in the everyday. At All Things we try to translate inspiration into a box encasing divine chocolate goodness. Personal travels, childhood memories, a half-forgotten phrase from a leather-bound book, all come together to make whimsy alive – you can be rest assured that each bite is the first of many more. Our chocolates draw inspiration from tales of your favourite city, colour, flowers or even the best part of your day. Our muses in cocoa change with each new experience that gets reflected in all new flavours that are launched every few months.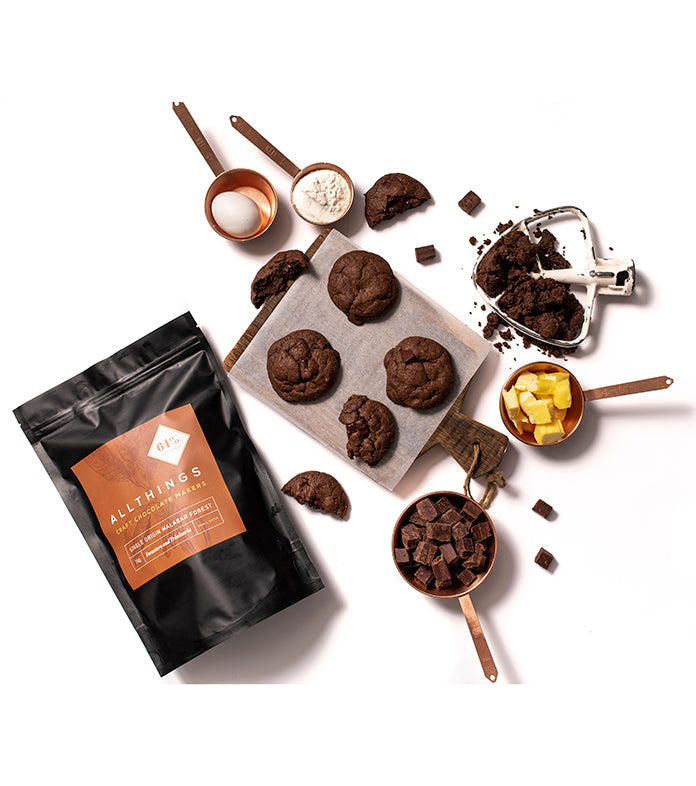 THE INGREDIENTS
Taste and ethics are equally important to us, and we only use directly traded cacao; i.e we only buy either directly from farmers or fair price collectives. The cacao is grown under ethical and sustainable conditions by skilled Indian farmers, with much knowledge and care.
Once it makes its way to us we create divine chocolate goodness from 'Bean to Bar' by pairing it with fresh locally sourced ingredients. We are fortunate to work directly with a number of tremendous farmers who enable us to create chocolate products that taste great and do not require additives and artificial flavouring.
Handcrafted from BEAN TO BAR in India
NO Preservatives, NO Additives,
NO refined Sugar
Unique Flavours
and Experience